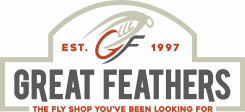 Your cart is currently empty
Product image slideshow Items
BOTE Sandspear 8'
Article number: 210000006070
The BOTE Sandspear is a versatile stakeout and push pole for use in all shallow-water activities.
Utilize the stakeout function by simply inserting the spike side down through the stakeout holes in any of our compatible boards to anchor it in place. When you want to creep silently across a flat, turn the Sandspear around and push your board with the foot end. If 8' is too long for you, the Sandspear can be cut and reshaped to the desired length.
The Sandspear is also fully compatible with the Power Pole Micro™ Anchor.
Paddle board and other accessories sold separately.