Great Feathers fly shop was established in 1993 and located in northern Baltimore County, Maryland Our brick and mortar store is located right next to the Gunpowder River State Park. Great Feathers is run and staffed by fly fisherman with an appreciation for the sport and its tradition. Our passion for fly fishing and fly tying is well represented in the products that we carry. With a strong emphasis on fly tying, we are proud to carry the finest materials available, many that are difficult to find, and a selection that is unrivaled.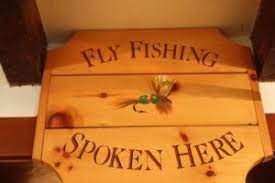 We are committed to providing our customers with the best fly fishing feathers, materials, products and service while sharing our obsession. While staying current with the latest trends and products, we sell only the products that we believe in and use. While the sport has not changed for centuries, the tools of the trade have. In keeping with tradition, we proudly represent Hardy and Orvis, two companies synonymous with fly fishing and quality. They are two of the oldest companies in the industry yet both continue to lead in innovation. Both companies provide premium products with an emphasis on performance and affordability. Whether it is the rods, reels, lines, tackle or gear, all of your fly fishing needs can be met.
Fly tying is where we excel. Our selection of hooks, materials, tools and accessories is one of the most extensive. One of our specialties is with North Country spiders and soft-hackled flies. Some of these patterns have remained unchanged for centuries yet
still are as effective as ever. Traditional patterns are tied with materials that are specific and more difficult to obtain. We are fortunate to represent several companies from England, Veniard and Cookshill, which carry many product that are impossible to find, like Coot, Moorhen, snipe and premium grouse and partridge. Availability of them varies.
We welcome all fly fisherman of all abilities to come in to our classic fly shop. Great Feathers continues to embrace the essence of our sport and the traditions that have lasted the years. Beginners as well as the advanced will appreciate the knowledge base that we can impart. We will always give you the best service and advice regarding your fly fishing or fly tying needs.
JOIN
FLY FISHING CLASSES

Never fished before? No problem! Join our two-hour beginner's class for as low as $50.

HIRE
FISHING GUIDE

We can get you on the river with one of our guides. We provide the rods, reels, waders, flies - all you need to do is bring yourself.

HAVE
A QUESTION?

We've got an answer! Shoot us a message at conta[email protected] and we'll reply to you as soon as possible.

CONTACT US