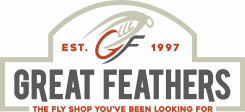 Your cart is currently empty
Product image slideshow Items
Squirrel Hair Dubbing
Article number: 210000005859
Great for spikey bodies with a leggy/buggy look!
Brass Finish: The traditional choice. Smooth action and heavy. Low static build up.
6061-T6 Aluminum Finish:  The choice for individuals stacking synthetic or heavy static materials. Smooth action and light. Very low static build up.
400 Grade Stainless Steel Finish:  The heavyweight of stackers. Smooth action and very stout. Low static buildup. Best for stacking heavy materials.
400 Grade Stainless Steel with Prism Finish:  Titanium Nitride coating creates a harder surface for smooth action.  Each stacker has unique and fantastic swirls of blue, red, green, and orange.